Meizu will launch the first Holeless smartphone in the China today and will publish it almost on its Weibo account. This next smartphone will be a leading device for the company and will be included in the 16 series with a 55-watt fast charging. It also published a thriller that states that the world premiere and "See You Tomorrow" also in the world. We are very excited to see this device as it is expected to come with some new technologies launched by the company as a black technology.
As nothing is known about this smartphone yet, we need to wait for a few more hours for the company to raise the curtains off it. Just yesterday we have seen a Meizu device with the model number M923Q got radio transmission certification and it could be the upcoming Note 9 which the Meizu Technology founder Huang Zhang has hinted earlier.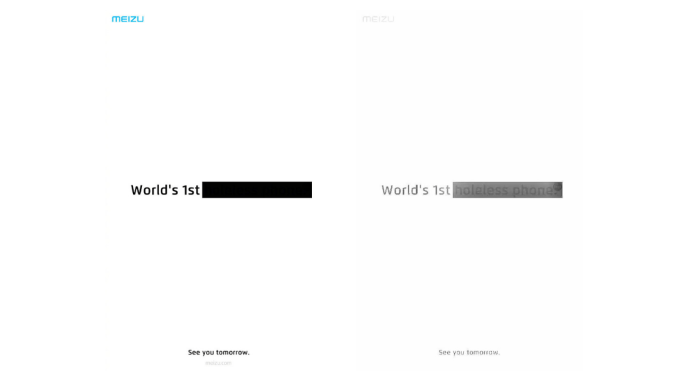 Recently Meizu has also confirmed that they will be launching a gaming smartphone which is the Meizu 16T alongside the Meizu 16s and 16s Plus. The Meizu 16s is said to be sporting a 6.2-inch display while the bigger 16s Plus will be having a 6.5-inch display size. Both the handsets will be coming with the latest Snapdragon SoC. Furthermore, Note 9 is expected to be launched in India by May 2019 in India and could be priced at Rs 32,000.