If you want to know what your OnePlus 5G or OnePlus 7 looks like, we can get the answer now. The image you see below is leaked, a snapshot of an internal meeting of the company, and the CEO of OnePlus Pete Lau attended the meeting. The employee who took the photo will definitely be kicked out.
As you can see, the design on the back is completely different from the last OnePlus phone, which contains a huge round. The device on the slide is red, and the prototype is on the desktop only, but there's a white model being developed – do not miss the correct lens clip.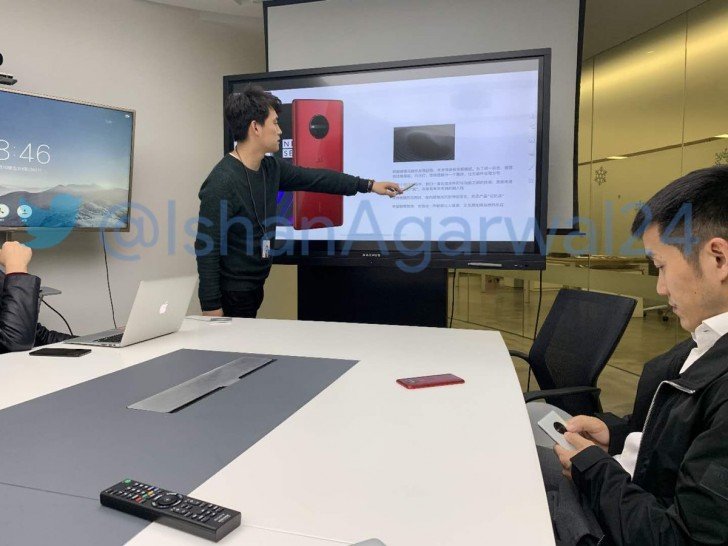 It's unclear which handset this is, but given the fact that the 5G phone is coming sooner than the OnePlus 7 we'd venture a guess and say it's more likely to be that model. This will launch in early 2019.